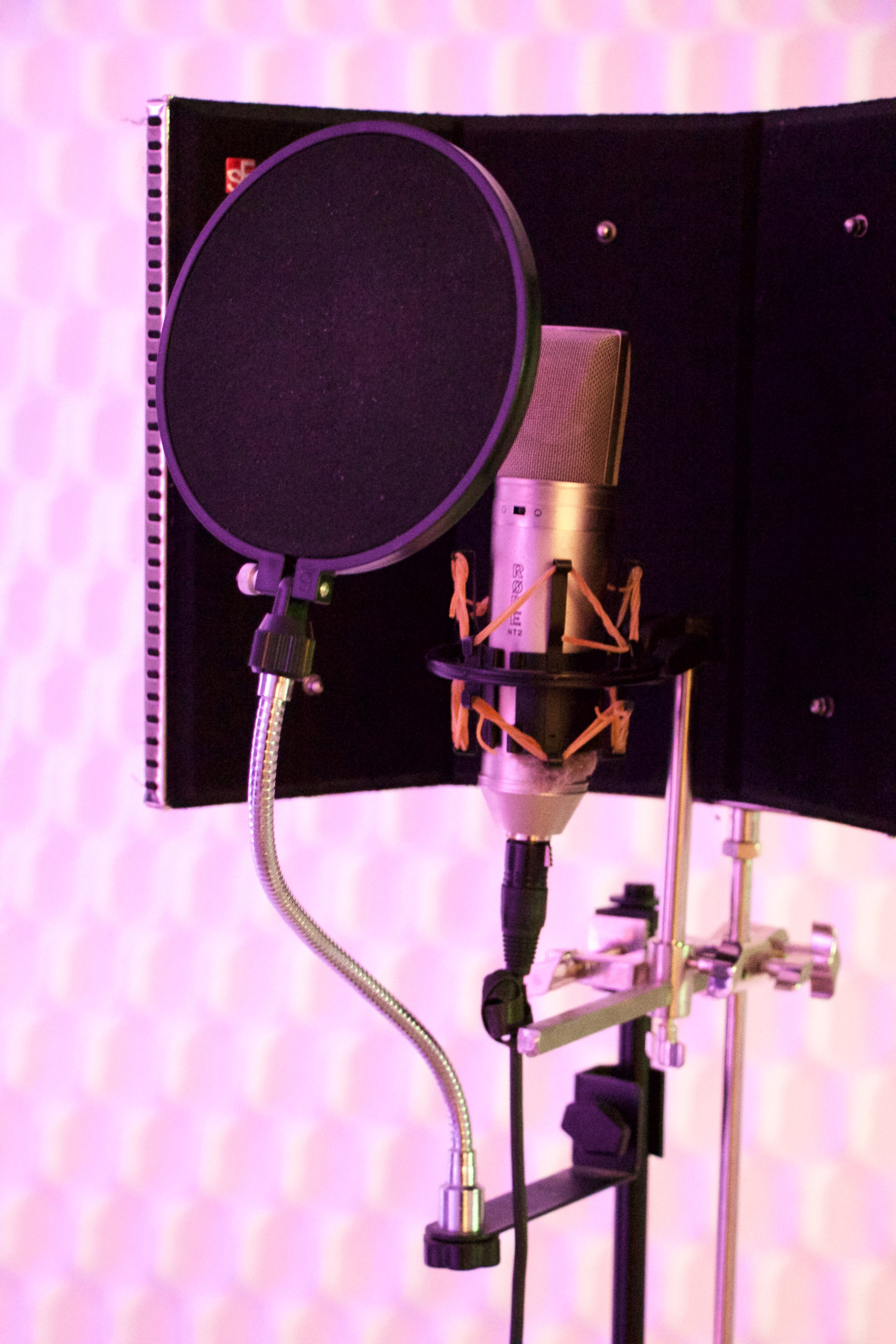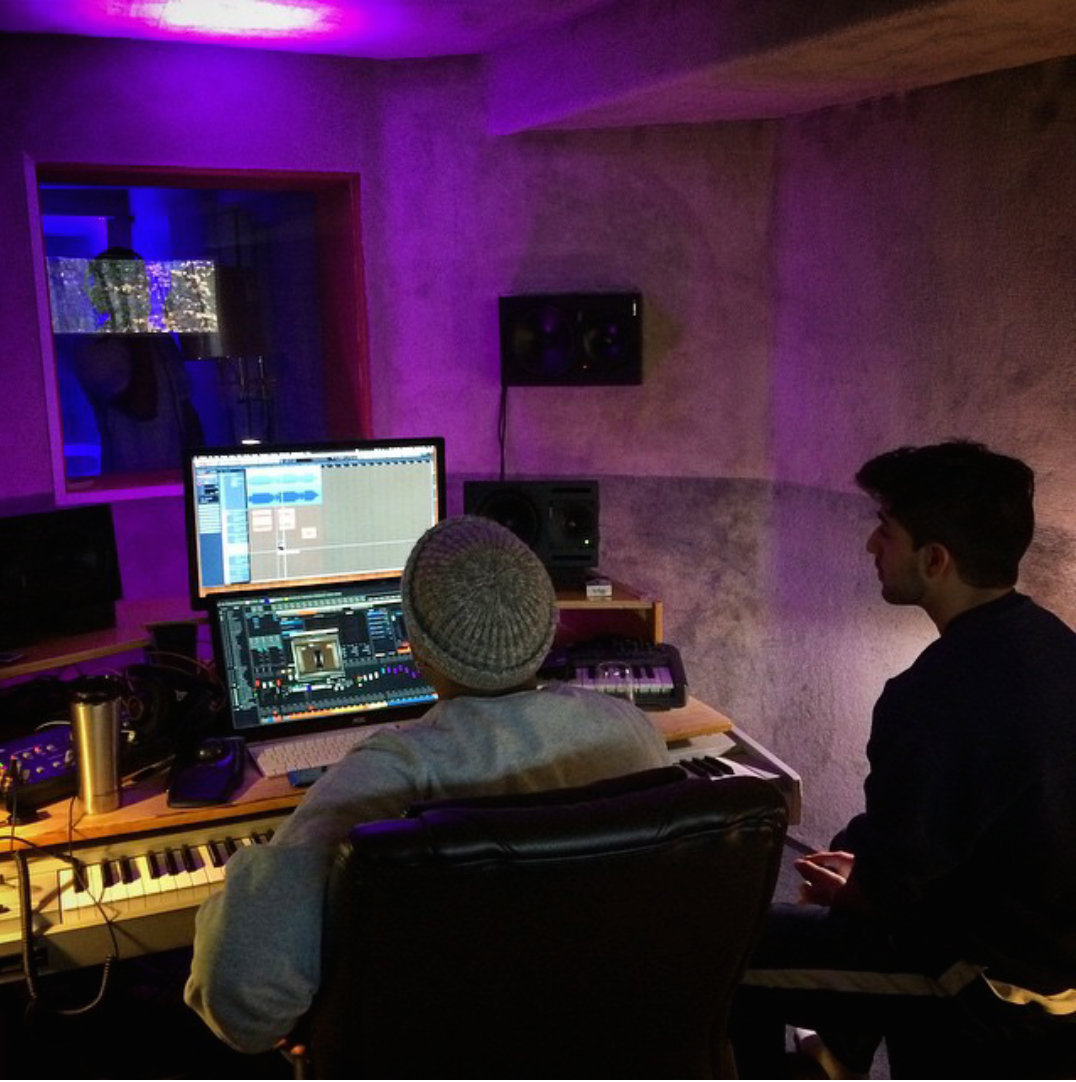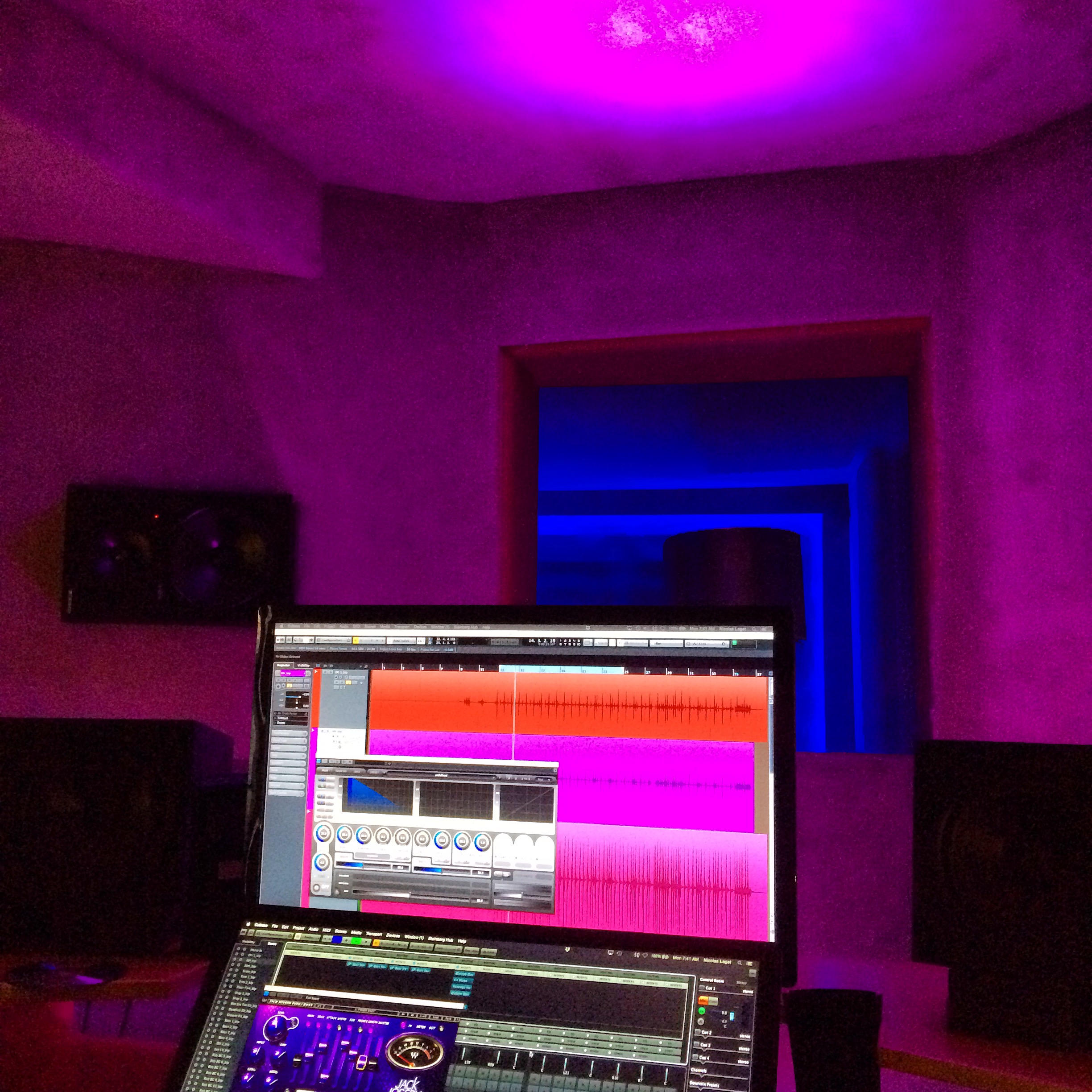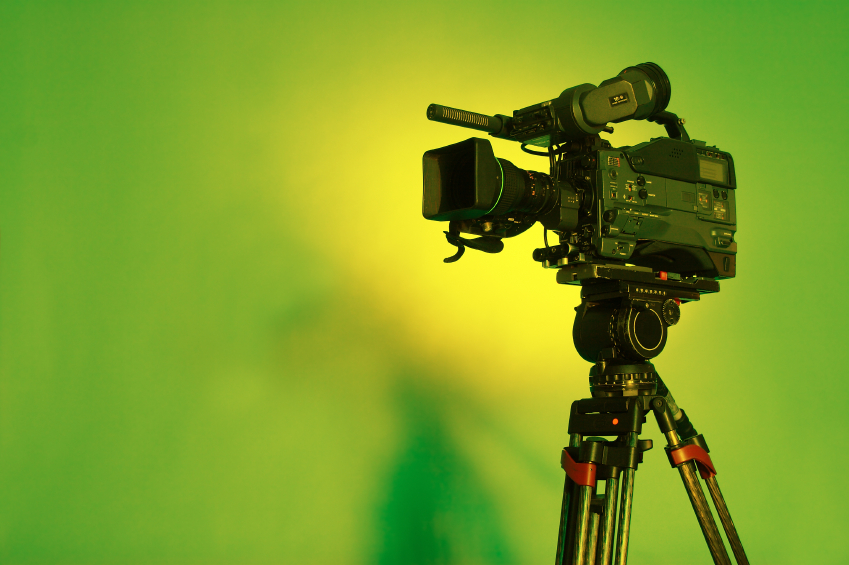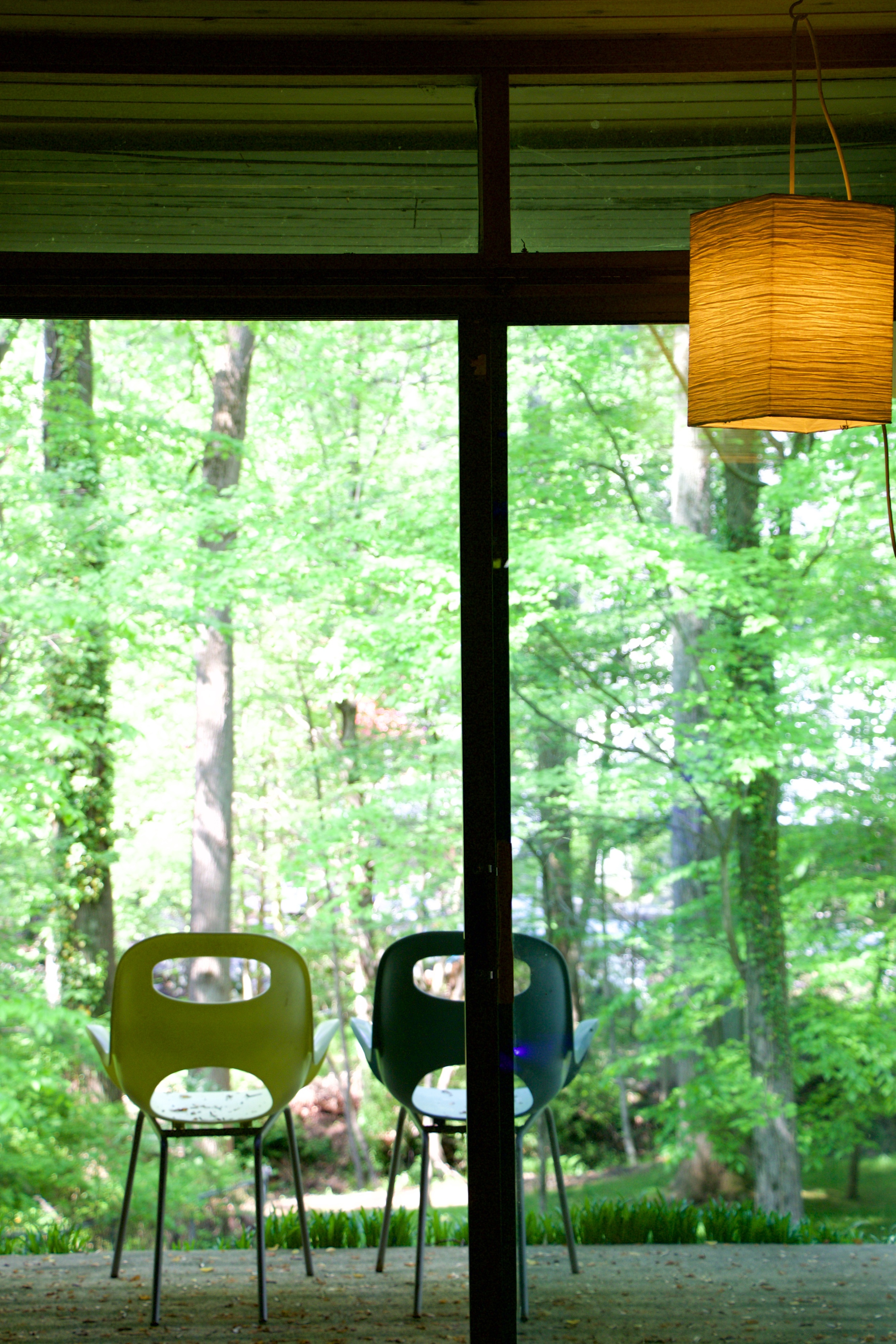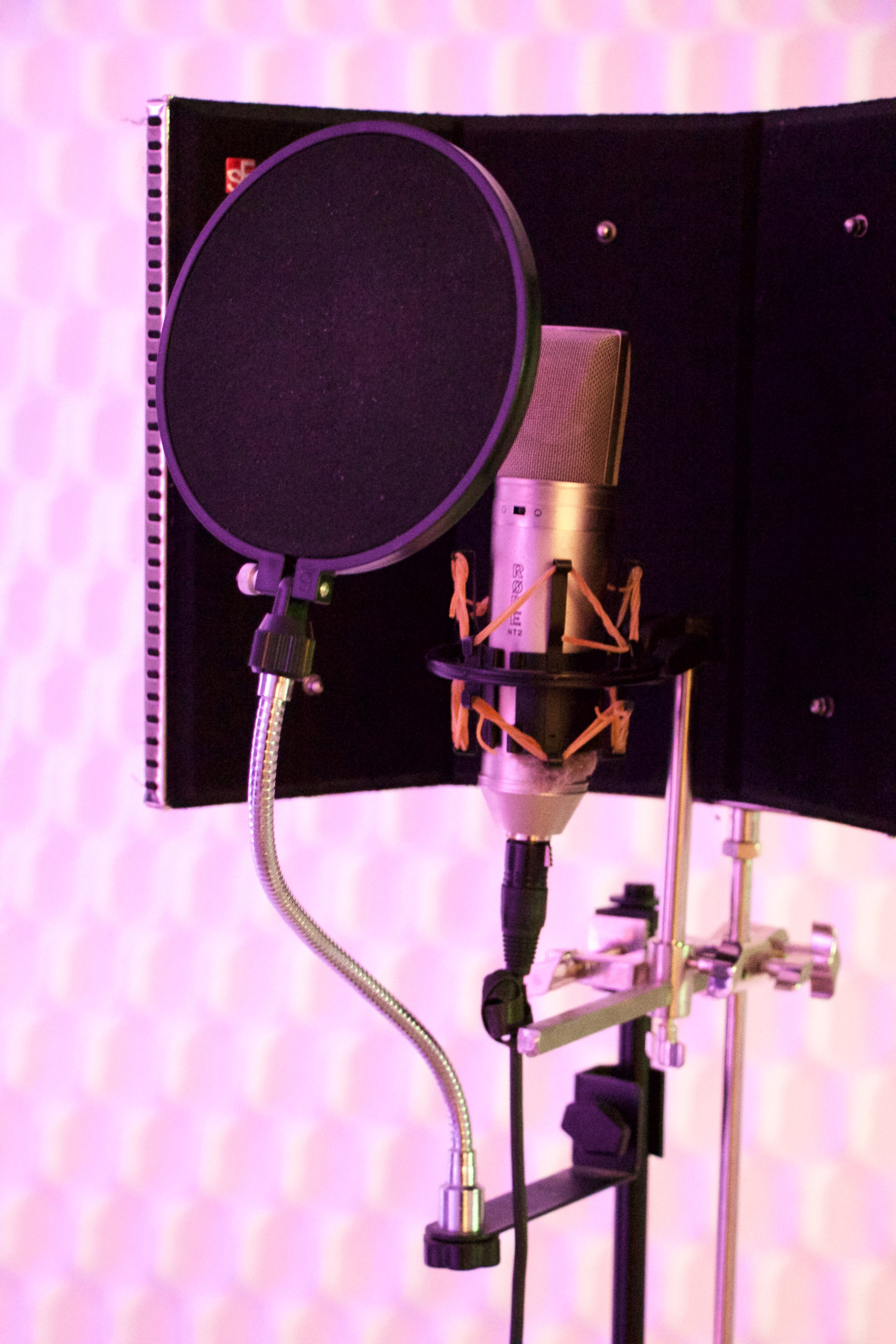 Sound Recording
Bring your music, style and signature sound. Let us take care of the atmosphere and technology. We record high quality sound for solo artists and bands of all sizes. Our recording studio offers 4 isolation booths and a serene and comfortable control room. The separate booths allow you to isolate drums from acoustic instruments and vocals, so you can capture the energy of playing together as if there were no walls separating you.
The Sweet Spot recording studio features high quality sound recording equipment, using only Class A preamps and a wide selection of state-of-the-art microphones. You also have the option of recording with one of our professional studio engineers.
Start recording your masterpiece and book your studio time with us today.
Studio A starts at $45 per hour.
Studio B starts at $35 per hour.
Mixing
Mixing is the process of blending all the individual tracks in a recording to create a fluid version of the song. But at the Sweet Spot, our process is sweeter. We pride ourselves in crafting mixes that reveal the nuances of your performance and add the extra emotional dimension your music deserves. We work with you to understand your musical influences, your sources of inspiration, your goal and artistic vision. We use only the most reputable plugins for digital recording.
At the Sweet Spot, quality is key to everything we produce. Our culture of quality, acceptance and education is why our lead engineer serves as a member of the Recording Academy's (Grammys) Producers and Engineering Wing.
Give your next project a special touch and book your session with the Sweet Spot.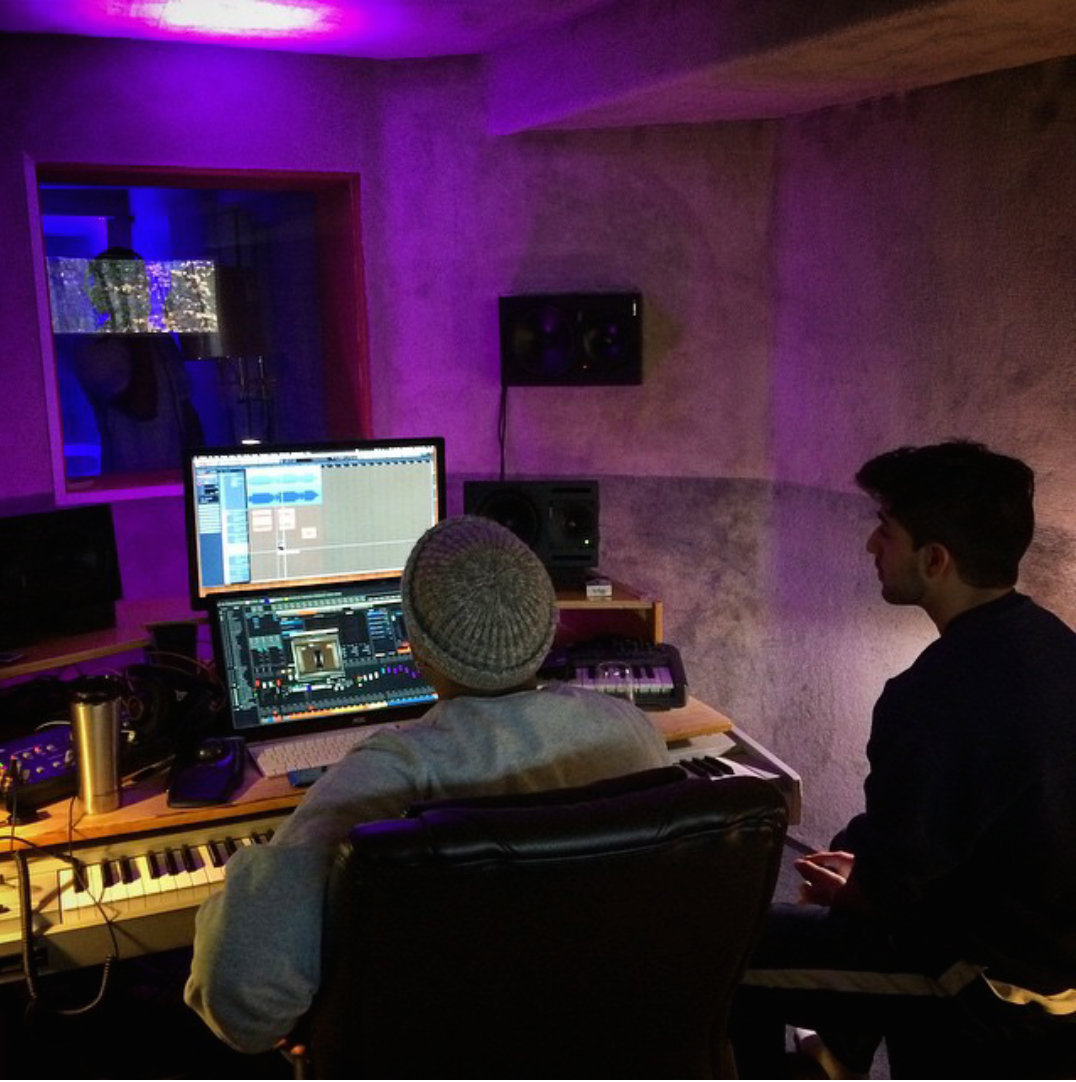 Music Production
You may prefer to focus on being creative, leaving the technical side to us. Bring your basic musical ideas -or just a few lyrics- and let's make music together.
The Sweet Spot is a great music production resource, with a staff that includes composers and producers who understand the creative process and are happy to participate. For example, we can write arrangements for strings or horn sections. We can locate live musicians you may be looking for to add a special touch to your project. We will also happily recommend other producers for you to work with if we feel they can better serve your needs.
Start recording your masterpiece and book your studio time with us today.
Mastering
Mastering is the last chance to correct a mix and give cohesion to the sound of your whole project. It's not just about loudness. It's about that final bit of clarity and punch, openness and shine. At the Sweet Spot, we can add that little extra sweetness in your song or in your entire album.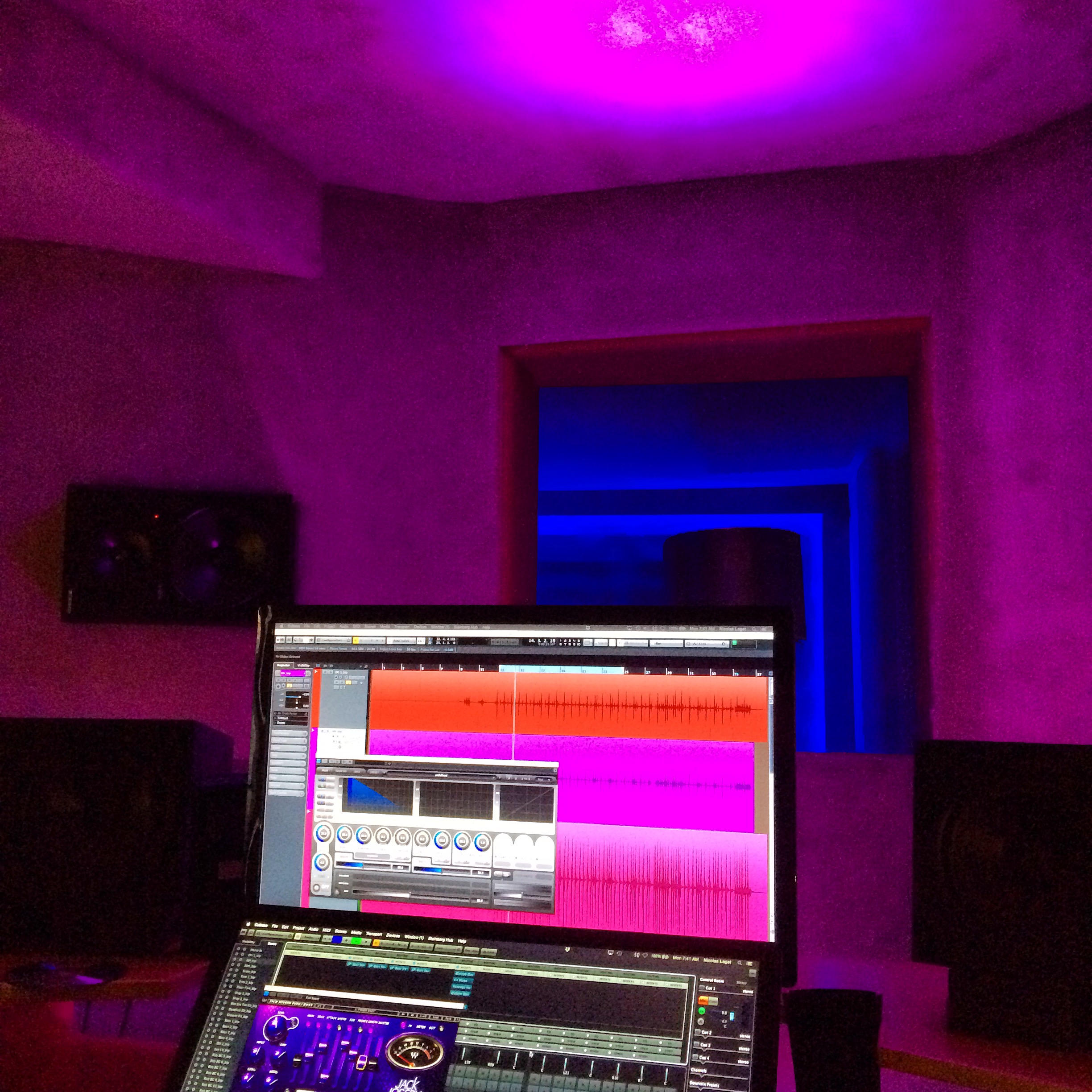 Song Writing
Artists often come to our recording studio with songs that are mostly written, but are missing a few elements to make them complete. It can be difficult to come up with a bridge, or a hook. You might want a singer to sing the hook, while you rap. Perhaps you'd like background vocals to support your verses. Or you might need a rapper to do a verse on an R&B song.
Whether you need help to finish writing a song, or additional talent to sing your hook, we lend our years of experience and connections to your project to take it from almost done to perfect.
Start recording your masterpiece and book your studio time with us today.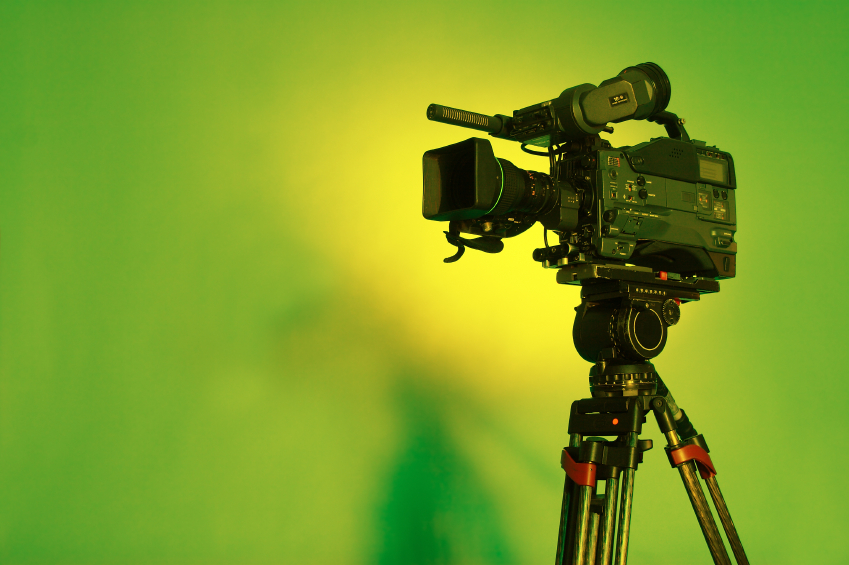 VIDEOGRAPHY
A good video is the must-have next step after making a great song. Work with our outstanding videographers and get the professional look that makes you stand out from wannabes.
A strong polished video serves other goals. Have you thought of fundraising with Kickstarter? A picture is worth a thousand words but a video is worth thousands of dollars of donations to help you produce your next album.
How about a live concert at the Sweet Spot, in front of a privileged audience, captured on film for your fan base?
Wouldn't it be nice to release a "behind the scenes" teaser to push your next single?
A killer video is essential. You can get it done at the Sweet Spot.
Music Promotion and Marketing
Your song is great! But what's the point if nobody gets to hear it? Fear not: Mathew Shell (aka MTS) and his team of savvy promoters are here to help!
Thanks to him you will enhance your networking skills, business knowledge, and social media branding on LinkedIn, Twitter, Youtube, Instagram, Facebook, and Soundcloud.
Matthew Shell knows every aspect of the industry. A versatile music producer and engineer (jazz, rock, RnB, soul, etc...) he teaches music business at Omega Studios, and is the producer of The Opportunity aka "The O" as seen on CBS Radio's WPGC 95.5 FM. With production, mixing and engineering credits including Selina Gomez, Philip Lawrence, Gerald Albright, Paul Jackson Jr., Vicu Schek, and O.A.R., among others, Matthew's work on his own jazz albums and for various artists have been featured over 80 times on TV, radio and in press articles, including three times on the Billboard Top 10 charts, twice on GRAMMY.com, and multiple times on FOX 5 News DC, WPGC 95.5, WTOP, WPFW 89.3, Trish Hennessey's Hybrid Jazz Radio and on The Maggie Linton Show on Sirius XM.
Audio Post-Production for Music and Film
Audio post-production for music means removing imperfections and unwanted mistakes from sound recordings. (Although some mistakes can be worth gold!)
We can correct vocal pitch, make sure the entire band hits that one chord together, correct intonation on that saxophone solo, straighten that late snare hit or that drum break where the drummer speeds up a little bit.
Nothing can replace a good music performance, but we're all only human. When you need that extra help to fix a little glitch you can't live with, we've got you covered.
The goal of film/video audio post-production is to keep unwanted noise low, to ensure voices are clear and that all the sonic elements of a movie (voice, music, sound design) blend in a coherent way. Another important element of audio post-production for movies and video is to ensure a consistent, broadcast-ready loudness level.
The Sweet Spot has the tools and experience to make sure your film sounds its very best.
Need a Clean Sounding Space to Work on Your Own?
Do you have a laptop and an interface but can't seem to find the right place to record? Do you need to edit your next video project away from the noise and the stress? Studio B is waiting for you.
Equipped with Mackie HR-824 studio monitors, an Apple Cinema Display, a Novation midi controller, a LA-610 class A analog preamp, and access to our large diaphragm condenser microphones, studio B is ideal for video editing and post production as well as for music production and mixing. Don't forget the remote controlled multi-color LED lighting to switch up the mood!
Studio B:
$35 per hour.
$200 per day. (8 hours)
$300 per week. (7 days)
$500 per month. (25 days)
Requirement: Bring your own interface OR plug into our Thunderbolt Apollo interfaces (you must install the free Universal Audio software in order to use them.)
Scoring
Our staff of award-winning composers have written music for Discover, HBO, TLC, National Geographic, as well as video games, many indie films and documentaries.
The Sweet Spot offers everything you need to create a unique musical signature that will take your video project to the next level.
Connected
Our lead engineer has been a voting member of the Recording Academy (the Grammy's) for 10 years and has served for the last 2 years on the board of the Grammy's Washington DC chapter.
Through the Recording Academy and thanks to the 15 years of experience of our lead engineer, discover a community of talented and dedicated DC-based artists who are serious about their craft and their career. Meet producers, song-writers, engineers, musicians and singers. Also meet managers, publicists, licensing agents, entertainment attorneys, to manage your career and protect your work. Learn about the business of music from a technical, artistic, and practical point of view.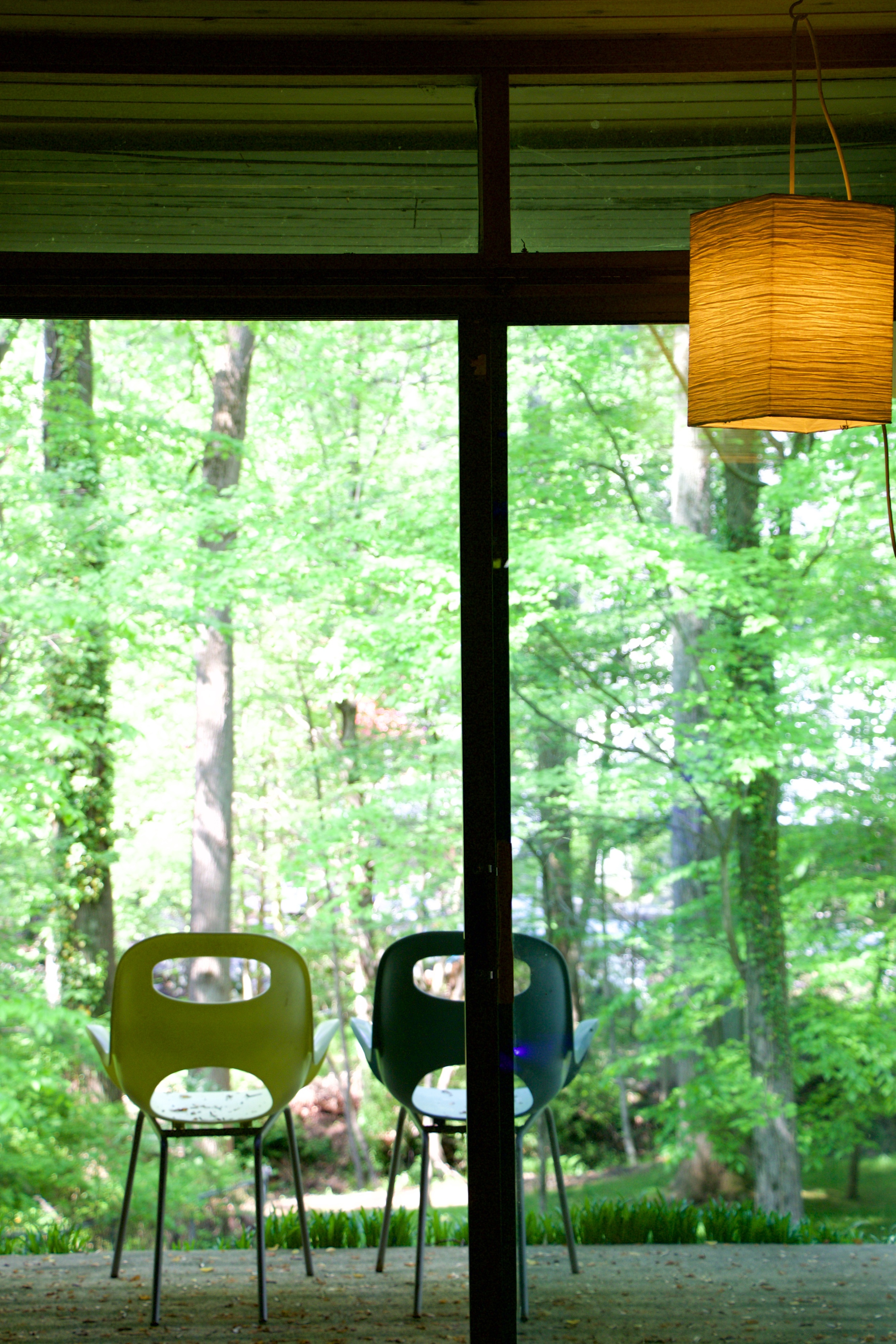 WAITING ROOM
The Sweet Spot is all about giving you the space and creative options you need. Our recording studio is tucked away from the hustle and bustle of every day life so you can hear yourself think and make your best music.
A passion for music
We have the experience, the technology, the ears, and an open mind. You bring your vision and your heart. Together we make your project come to life.
The Gear
Great sounding instruments and state of the art signal processing await you.
Fender precision bass
Fender stratocaster.
Alvarez acoustic.

Kurzweil K2500 keyboard. (88 keys)
Kork Triton keyboard. (88 keys)
Kawai VPC-1 electronic piano. (88 keys)

Yamaha flute.
Jupiter tenor sax.

An array of hand percussion instruments (clave, maracas, flexitone, triangle, rainstick, cabasa, etc...)

Massive orchestral libraries by 8Dio, Cinesamples, AudioBro, Berlin Instruments, Tonehammer, and Vienna Symphonic.
Native Instruments: Komplete.
Arturia: V Collection of legendary analog synths.
Output: Signal, Substance, Movement, and Exhale.

Reverbs by 2CAudio.

Every Waves plugins. Slate Digital plugins. Izotope Ozone and RX, etc...

Pre-amps by Universal Audio and Neve.
AD/DA by Universal Audio.

Mics by Neumann, Rode, Sure, Sennheiser, AKG.
Studio B
This could be where you work on your next video or audio project. Rent it by the hour, the day, the week, or the month. (Comes with everything you see here.)
Studio C
This could be your space. Rent recording studio C by the hour, or the day. Ideal for voice over work, post production, editing, and basic audio recording.